Why Take?
Energy + Antioxidants with 30+ vegetables, fruits and herbs
Spectra® and S7® provide powerful plant- based antioxidants and NO2 optimization.*
Focus
Nootropics for alertness and brain health from NeuroFactor® and PQQ.*
Super Hydration Blend
70+ trace minerals from Aquamin® and Deep Ocean Minerals™.*
Start the day at 100
100% of C, B1, B2, B3, B5, B6, B9, B12, and Biotin. Not too much to upset your stomach on a run, and enough to cover your bases.*
No Jitters
Caffeine-free with cellular energy support.*
Tastes Great!
Really, this tastes like a real, delicious citrus beverage with a hint of coconut. All natural flavor, no sugar.
Better Ingredients.
Work Better.
Learn about what makes RISE work so well.
Aquamin™ is a unique marine multimineral complex that provides bioactive calcium, magnesium and 72 other unique trace marine minerals. Derived from sustainably harvested seaweed in the pristine waters off the coast of Iceland, this super food supplement supports hydration, bone, joint and digestive health.*
A synergistic and pure mix of 70+ minerals and trace elements drawn from the pure ancient depths of the Pacific Ocean (deep ocean water 200+ meters in depth). Highly available and soluble minerals and electrolytes for cellular hydration and energy. Supports recovery, hydration and proper cellular function.*
This powerhouse blend of scientifically validated super fruits, vegetables and botanical concentrates provides antioxidants for immune support, cellular protection, and energy.*
Clinically researched plant-based energy powerhouse. S7™ fuels human performance by increasing nitric oxide (NO) by 200%+. NO aids your body by delivering more oxygen, fuel and other key ingredients to your muscles during exercise (or chasing kids).*
This patented whole coffee fruit extract (no caffeine) is clinically shown to increase levels of Brain-Derived Neurotrophic Factor (BDNF) that is key to alertness, memory and focus. You want this in the morning – you will feel the difference in your cognitive state with no crash or jitters, and get to experience extended periods of focus and productivity.*
Pyrroloquinoline Quinone (PQQ) is a cofactor that supports mitochondrial energy (the basis for all cellular energy), nerve growth and brain health.*
Start the morning right and with your bases covered with Vitamin C, Thiamin (B1), Riboflavin (B2), Niacin (B3), Pyridoxine (B6), Folate (B9), Cobalamin (B12), Biotin (B7), Pantothenic Acid (B5). Together these support your entire body – from brain to muscle to energy to immune.*
---
Customer Reviews
Write a Review
Ask a Question
10/18/2020
Lillian E.
United States
I recommend this product
Positive
I have been taking it regularly and feel more energetic and maybe my memory is improving! We'll see what the future holds! I am running out and hope I receive the order soon! Thanks .
Thanks for the great review Lillian! Looks like you are now setup on a subscription so you will never run out:). If we can help with anything else at all please let us know.
10/13/2020
Jennifer L.
United States
I recommend this product
Clean energy
I love that I feel refreshed and revived after drinking Rise, without caffeine jitters. I feel like I'm doing something good for my body and that sets the tone for the rest of the day. I taste the citrus more than the coconut, it reminds me of vitamin c powder, not at all unpleasant. Easy to build into my morning routine, I put it right by my vitamin box and swish it around in some water right upon waking.
Jennifer, thanks so much for the awesome review - we are so glad you love it! If you have any questions or needs at all, please let us know. We really appreciate your support.
10/12/2020
Tristan B.
United States
I recommend this product
Perfect for the morning
I love using this stuff in the morning. For the last few years, I've always had caffeine in the morning from either coffee or tea, and this stuff works just as well to wake me up, and makes me feel more refreshed!
Thanks so much for the awesome review - we are so glad you love RISE in the morning and it works so well for you! If you have any questions or needs at all, please let us know. We really appreciate your support.
09/25/2020
Ryan B.
United States
I recommend this product
Excellent Product!
My girlfriend and I have these every single day now. We legitimately look forward to the Rise and Go every morning. We chose the subscription so we never run out. 5/5 and would recommend. Tastes great too.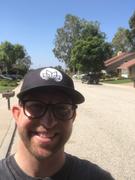 Thanks so much Ryan! We are so glad you are loving RISE and GO and have signed up for the subscription so you save money and never run out. We are here to help, just let us know any questions at all.
09/02/2020
Clayton B.
United States
I recommend this product
Get up and RISE
Really have enjoyed this product as I have been looking for an alternative to coffee. Tastes amazing and doesn't leave me feeling all jittery like too much coffee does. I would recommend you try this.
Glad you are enjoying the RISE Clayton. It is a great alternative to coffee as you point out and our nootropics and vitamins give you the focus without the jitters. Any questions or needs at all, we are here to help!